Femsa
HARNESSING EFFORTS – EARLY CHILDHOOD DEVELOPMENT
PROJECTS
EMPOWERING MOTHERS THROUGH DEVELOPMENT
Enhancing Early Childhood 
Empowering Mothers Through Development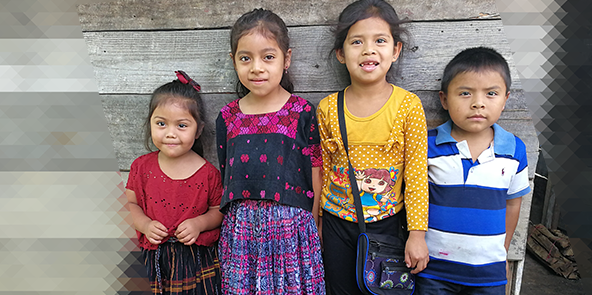 Through Cascade Groups we've carried out interventions with 9,047 families with children under the age of 5 in order to promote and foster: child development, positive parenting, perceptive feeding and breastfeeding. We also implemented family gardens and self-management groups with the purpose of providing adequate tools to families and, most importantly, to ensure their overall development. As a result, 1,289 mothers have become key actors in the transformation of their communities.
FACT SHEET
Location: Huehuetenango, Alta Verapaz and Quiché, Guatemala
Partners: Food for the Hungry Guatemala
Total Investment: USD $752,703.33
FEMSA Foundation's Investment: USD $245,722.33
Duration: 2017
General Objective
Contribute to the welfare and integral health of children from 0 to teh age of 5 throughout the empowerment of mothers on the importnce of early childhood in development.
Feliciana has seen her neighbor give birth to her child. It's crucial for her that every newborn to has the chance to grow adequately. This has led her to become one of the leaders of the community in which we work alongside in Guatemala.
En 124 comunidades de Huehuetenango, Alta Verapaz y Quiché, chronic childhood malnutrition is above Guatemala's national prevalence. Through Empowering Mothers Through Development, we seek to foster healthy habits universally in 9,047 families with children under the age of 5 so that they can harness their full potential.
"To be a part of the group of volunteer moms has been important because I feel appreciated and I feel happy when I can give my advice to mothers so they can take better care of their children and that makes me feel good"
Feliciana Santiago Pérez
VOLUNTEER AND MOTHER OF THE CASCADE GROUP OF PULAY, VILLAGE OF THE IXILL REGION, GUATEMALA
Through Cascade Groups, women like Feliciana are indoctrinated on different subjects regarding healthy parenting such as: breastfeeding and early childhood development. They spread their knowledge with their neighbors. In addition, they follow up on the children's development according to the monitoring groups and the promotion of growth.
"Each day is a new life", said Feliciana when speaking of children's care importance. We seek that children grow up with the best opportunities at hand so their can harness their full potential and development through projects like these.